Meet Neuroscience Major Rakshita Balaji
Rakshita Balaji's interest in neuroscience sprang in high school when she began to wonder about how we think, learn and share knowledge. Within a few Google searches, she found that her curiosities were shared in their own field: Neuroscience. She learned that her questions not only reflected those that have been asked by philosophers and scientists for centuries, but that there were far more questions about these aspects of human experience that are currently being asked by people all over the world. As V.S. Ramachandran asked, "What do we mean by 'knowledge' or 'understanding'? And how do billions of neurons achieve them?" Balaji decided that she wanted to learn more about the intersections of biology and behavior through neuroscience.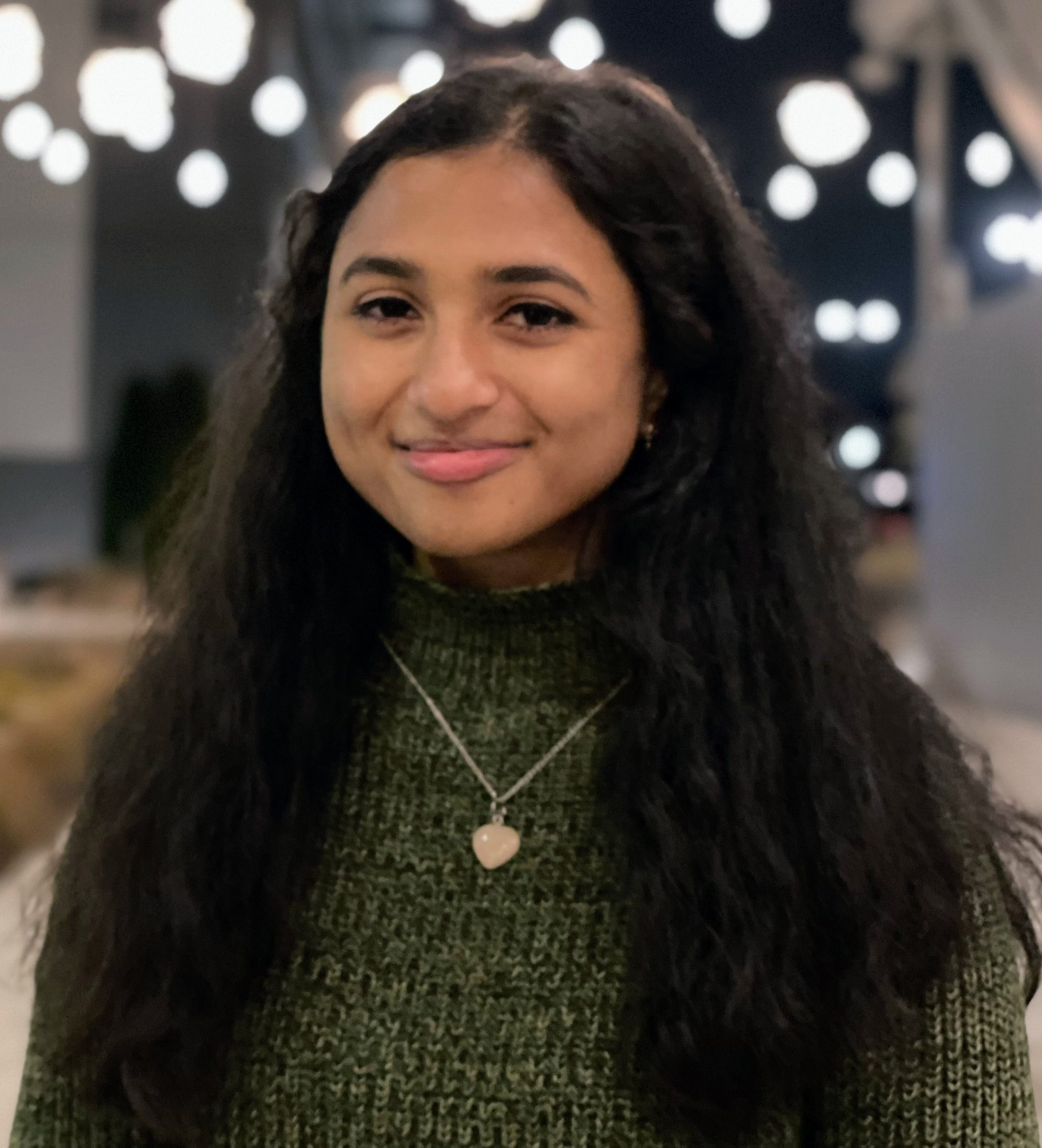 To begin learning more about neuroscience, Balaji conducted research through her high school's independent research program on topics such as neuroplasticity and sensorimotor perception. In her senior year, she completed her first hands-on research experience with Dr. Asaf Keller at the Keller Laboratory of Sensory Perception at the University of Maryland School of Medicine in Baltimore. She loved interning in the lab in the city, and she found an affinity for research during her time working there.
When Balaji heard that a new neuroscience major was going to be offered at UMD, she knew she wanted to enroll. She wanted to take classes that aligned more directly with her keen interest in the brain and behavior, and the interdisciplinary nature of the neuroscience program allows her to do just that. As a neuroscience major on the molecular, cellular, and physiological track, Balaji has taken a variety of courses related to neuroscience, biology, psychology and even computer science. Last fall, she served as a teaching assistant for NEUR305: Neural Systems and Circuits on an instructional team led by Psychology Lecturer Amanda Chicoli.
Since December 2019, Balaji has been conducting neuroscience research with Biology Assistant Professor Melissa Caras. The Caras Lab focuses on audition, and specifically the sensory pathway, neuroplasticity and perceptual learning. In fall 2021, Balaji was accepted into Biology's Departmental Honors Program and is working on her independent research project thesis with Caras.
Balaji is also passionate about sharing and communicating about science. To this end, she enjoys writing, attending talks and discussing research. As a member of UMD's Rising Researchers club, Balaji works with fellow undergraduates to teach high school and college students about STEM research and careers in an effort to support interested students' pursuits in a variety of STEM-related fields. She also serves as a Neuroscience Ambassador, supporting her fellow and prospective students in the major. 
In her spare time, you might find Balaji biking around campus, reading a book, brewing a cup of tea or casually birdwatching. After graduation, Balaji plans to attend graduate school in a neuroscience program.