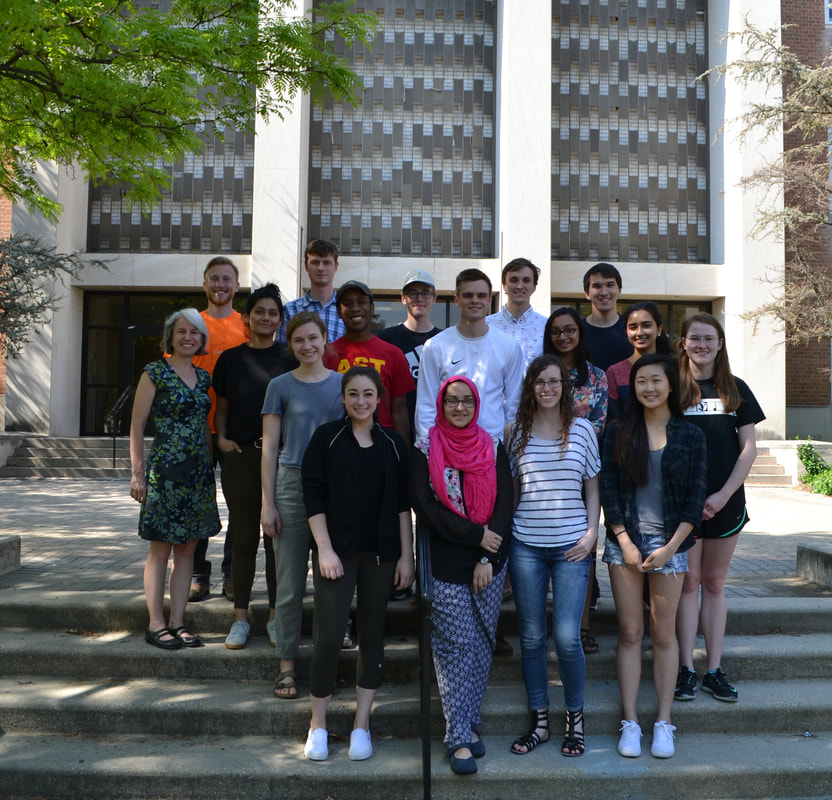 The Biology Honors Program is an independent study program for advanced, highly-motivated undergraduate students interested in research in the biological sciences. Students in the program do an independent research project working closely with a faculty mentor, typically for two years. In addition to the intensive research experience, students in the program engage in structured research-related activities including developing and writing a thesis proposal, writing an honors thesis, and defending the thesis. Students also participate in a weekly seminar designed to support and extend their involvement in the program and foster community.
The Biology Honors Program is a departmental honors program run through the Department of Biology. The Biology Honors Program involves primarily juniors and seniors, and occasionally sophomores. Mentors must be faculty in the 
Department of Biology
 or close affiliates of the Biology Department, such as adjunct faculty of the department or a biologist working closely with Biology faculty. Co-mentoring of a student by one Biology faculty and one faculty outside of the department is also possible. The Biology Honors Program is distinct from the University Honors Program, and earlier participation in the University Honors Program is not a prerequisite. 
Because the activities of the program largely mirror the activities of graduate school, students considering Master's or Ph.D. programs are likely to find the experiences of participating in the program particularly valuable. 
Please contact 
Alexa Bely
, Director of Biology Honors Program, for any inquiries.
Biology Honors Program - Open House
If you are interested in learning more about the program, please attend the next Open House! Students considering the program can learn more about program activities and requirements, and will have the opportunity to discuss the program with the program's director and students currently participating in the program. 
Next Open House: Monday, May 2, 2022, 4:15-5:15pm, BPS 1208 
Sign up for the Open House (not required but appreciated)
The open house is designed as an in-person event, so we encourage you to come in person. If you would like to attend by Zoom, please sign up at the link above and let us know. 
For questions or additional information, contact:
Dr. Alexa Bely, Biology Honors director, abely@umd.edu
If you can't make it to the open house, you can also 
contact us
 to find out more and to be put in touch with current students who can share their perspectives on the program.