Joshua Singer Named Interim Chair of UMD's Department of Biology
Professor Joshua Singer will begin a two-year appointment as interim chair of the University of Maryland's Department of Biology on July 1, 2020. He will take the reins from Bill Fagan, who has served as department chair since 2013.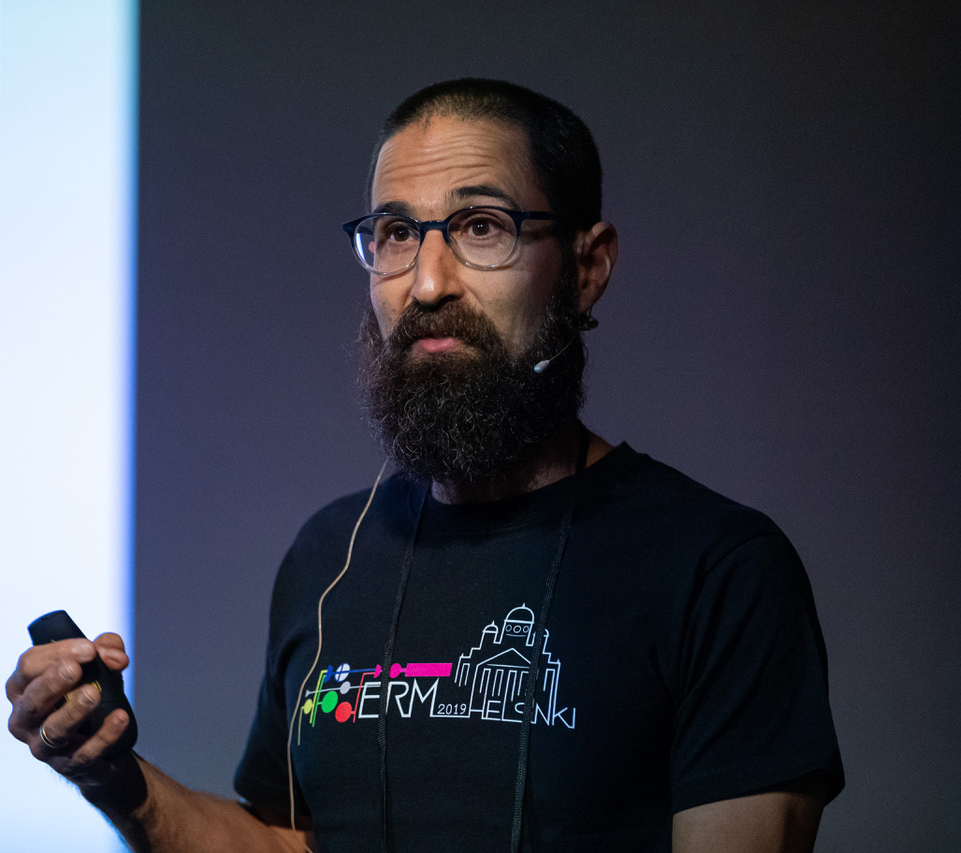 "I am pleased that Professor Singer has agreed to take on this leadership role in biology," said Amitabh Varshney, dean of UMD's College of Computer, Mathematical, and Natural Sciences. "He is an outstanding biologist who is deeply committed to the research and educational missions of the department."

Singer joined the department as an assistant professor in 2012 and was promoted to associate professor in 2014 and to professor in 2018. Prior to joining UMD, he was an assistant professor in the Department of Ophthalmology at Northwestern University's Feinberg School of Medicine.

When he begins his role as interim chair, Singer will conclude a three-year term as director of the university's Program in Neuroscience and Cognitive Science. In this role, he led an interdisciplinary graduate program of more than 130 faculty advisors and nearly 50 graduate students. The faculty advisors span more than 20 campus departments and units, as well as nearby research institutions including the National Institutes of Health (NIH), Children's National Hospital and Walter Reed National Military Medical Center.

"As a neuroscientist who was trained initially as a comparative physiologist, I really enjoy learning about all aspects of biology," Singer said. "I left a position at a medical school to join the Department of Biology eight years ago because I wanted to be in a department with diverse research interests and to have colleagues whose work was in fields different from my own."

Singer's research focuses on understanding the principles of signaling within neural circuits. The majority of his work uses the mammalian retina as a model system for understanding how the output of a neural circuit reflects the behaviors of the individual synapses and neurons that compose it. In his research, he combines anatomical and physiological analyses and makes use of several methodologies for observing circuit organization on a large scale. Recently, he expanded his inquiries to include circuits in brain areas that regulate behavior in a light-dependent way. Since 2002, his work has been funded continuously by grants from the NIH.

Singer currently serves as a member of the NIH's Neurotransporters, Receptors, Channels and Calcium Signaling study section, and he contributed to several study sections that evaluated proposals for the Brain Research through Advancing Innovative Neurotechnologies (BRAIN) Initiative. At the university, he sits on the steering committee of the Brain and Behavior Initiative.

"Recent events have made it clear that the next several years will be particularly challenging, but I think they will also provide us with the incentive to reflect on our strengths and to motivate us to build collaborations, both within the department and across the university," Singer said. "I think that good mentorship is particularly critical at this juncture, and I am looking forward to supporting the education and career development of everyone in the department—students, postdoctoral researchers, staff, and faculty members in all positions and at all ranks." 

During his career, Singer has mentored 60 undergraduates, doctoral students and postdoctoral researchers. 

After earning his bachelor's degree in biology from Brown University in 1993, Singer received his Ph.D. in physiology from the University of Washington in 1998. After that, he completed two postdoctoral fellowships at the National Institutes of Health.

During his seven years as chair, Fagan recruited nine faculty members, including three with tenure and four women. He also oversaw a substantial increase in the department's federal research funding. He secured a U.S. Department of Education Graduate Assistance in Areas of National Need (GAANN) award for the department that funds graduate fellowships for students studying mathematics in biology. Fagan also helped obtain National Science Foundation funding for undergraduate and graduate educational initiatives. On campus, he completed significant upgrades to the department's teaching, administrative and collaborative research spaces.