Assistant Professor Scott Juntti Receives $1.9M Maximizing Investigators' Research Award
Nature versus nurture. It's the core of a classic struggle to describe why people behave the way they do. Is it lived experience or is it biology? In most cases, it's probably both, but the science of teasing out the details is complicated.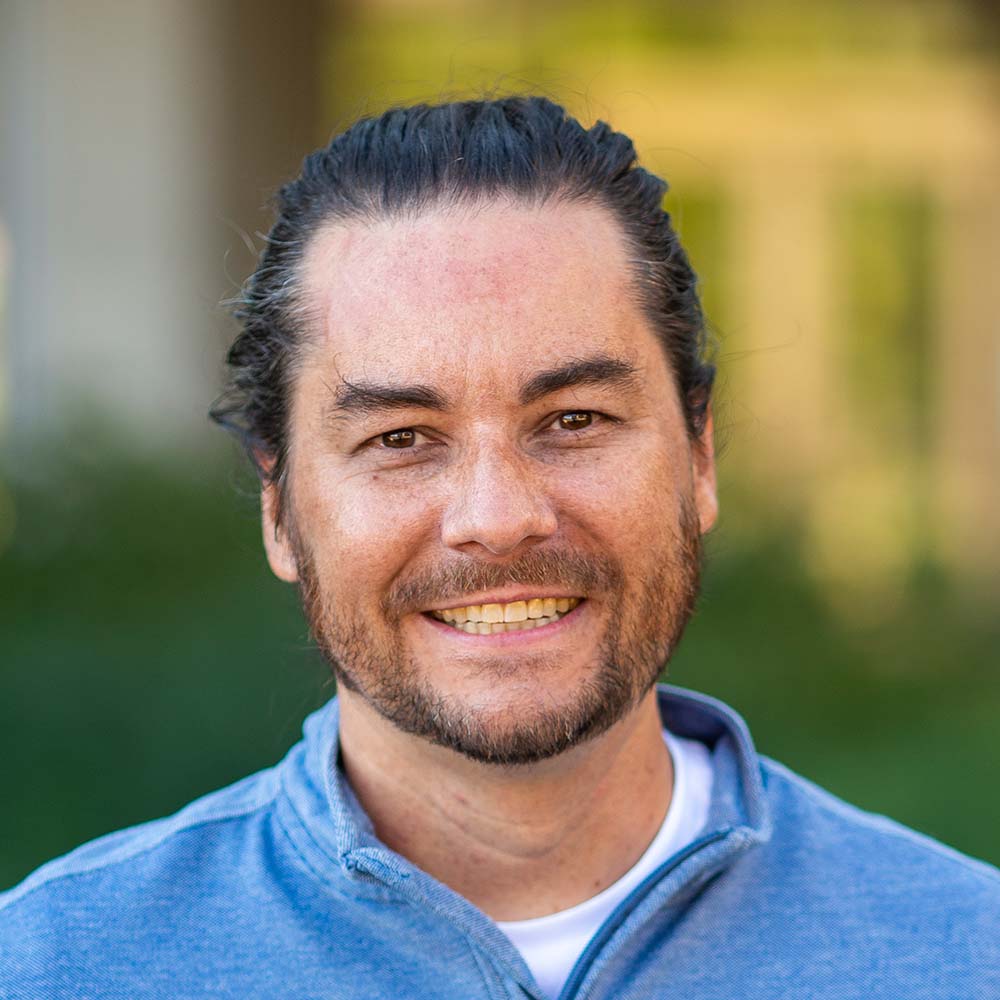 Enter Scott Juntti, an evolutionary neuroscientist at the University of Maryland who investigates how hormones affect the circuitry of the brain and the genes involved in behavior. Juntti studies these things in fish, with the idea that many animal traits can be traced through evolution back to a common ancestor. Animals are often used as stand-ins for humans in scientific studies.
In recent decades, most behavioral studies involve just a few animal species, like mice, fruit flies and monkeys. But Juntti's studies in fish represent a new approach to the nature versus nurture question, and his pioneering methods just earned him a $1.9 million Maximizing Investigators' Research Award (MIRA) from the National Institutes of Health (NIH). 
"I'm just thrilled for Scott," said Joshua Singer, chair of UMD's Department of Biology. "Receiving an award of this type as an assistant professor is truly an indication that Scott is a rising star in his field. It reflects the broad interest and great significance of his research program, and it demonstrates the confidence that NIH has in him as a scientist."
The highly competitive grant aims to give researchers the flexibility to pursue their research as it evolves, exploring uncharted territory and pursuing high-risk ideas, rather than being held to specific outcomes.
"I was extremely happy to receive the MIRA," said Juntti, who also holds the William J. Higgins Endowed Professorship. "It provides the solid financial footing to really follow the research and pursue the most exciting results. I'm especially pleased that they're funding work on a non-traditional model species, because not all behaviors can be studied in mice and fruit flies."
For example, Juntti is investigating how sex hormones regulate biological pathways for behaviors like mating and aggression in fish species. Studying the interplay between genetics, hormones and the neurological pathways involved in behavior could have implications for understanding sex differences in human social disorders like autism, which is more prevalent in males, and certain anxiety disorders, which are more prevalent in females.
Juntti pioneered a method to better understand the role genetics plays in behavior by directly manipulating the genes using the gene-editing technique called CRISPR.
"My lab is doing functional experiments to manipulate the genome using CRISPR," Juntti said. "Rather than just making correlations by saying 'this species has this gene and this behavior,' we can actually test the effect of knocking out a given gene on a behavior."
He also developed methods to trace the activity of neurons in fish so he can see how they respond to different hormones.
Juntti chose to work with cichlid fish—a group of fish found mostly in the rift valley in east Africa—because there are thousands of species and a rich history of studies on their social behavior. The multitude of closely related species makes it relatively easy to compare their genetic differences with a variety of social behaviors, such as aggression in males and monogamy versus polygamy.
Juntti became interested in social behaviors early in his scientific career. He double majored in zoology and psychology at the University of Wisconsin–Madison as an undergraduate and then went on to earn his Ph.D. in neuroscience from the University of California San Francisco.
"I was always fascinated to understand why people behave the way they do," Juntti said. "When I discovered neuroscience, it was a way to systematically figure out what factors can change the way people behave in different social situations, and I thought that was really interesting."
Juntti studied behavior in mice during graduate school, right around the time that gene sequencing was becoming easier, faster and cheaper. That's when he recognized an untapped opportunity.
"I made a bet that things would open up to study genes in these non-traditional species and I could pair this long history of social behavior studies in cichlids with genetics," he said.
So far, that bet has paid off well. In 2018, Juntti was one of 11 researchers who received a combined $10 million from the newly established National Science Foundation's Enabling Discovery through Genomic Tools (EDGE) program. That program aims to develop genomic tools for biologists to test how genes affect physical and functional characteristics in living organisms.
Now, with the MIRA Juntti can take his work even farther.
Written by Kimbra Cutlip